About Sanford Behavioral Health
What's in a name? Formerly Sanford House and Sanford Addiction Treatment Centers
Formerly known as Sanford House and Sanford Addiction Treatment Centers, Sanford Behavioral Health now reflects our full continuum of care for addiction, eating disorders, and mental health treatment.
Rae and David Green established Sanford Addiction Treatment Centers (Sanford House) in 2015 with a ten-bed women's facility in Grand Rapids, Michigan. After extensive experience working in residential treatment centers, Rae Green proposed a new approach to treating substance use disorders (SUDs), and Green's work began.
They restored Grand Rapids' historic homes as treatment centers because they believed a pleasing environment provided the first step toward their patients' self-care, a stigma reduction, and served as a vehicle for healing. Sanford Behavioral Health in Marne, Michigan, provides our patients with a place to treat their substance use and mental health conditions in a supportive environment. Schedule an appointment at 616.202.3326 today to better understand our treatment programs and locations.
The need for SUD, eating disorder and mental health treatment in Michigan is dire. Data shows that Michiganders with SUDs go untreated or leave the state to find the support they need, due to the severe shortage of effective treatment providers. On top of that, state and federal medical experts say the COVID-19 pandemic has worsened mental health issues for those experiencing SUD.
Rae Green, JD, LPC, CAADC, Founder and President Sanford Behavioral Health
About Sanford Behavioral Health's Treatment and Locations
The need to fill the gaps and raise the standard of addiction and mental health treatment in Michigan has only grown since Sanford was established. Our original mission has stood the test of time. Today, Sanford Behavioral Health is licensed and accredited as a substance use disorder, eating disorder, and co-occurring mental health treatment facility, serving the state of Michigan and beyond. Sanford is led by a growing medical, clinical, and support team providing medication-managed and science-based treatment to residential, outpatient, and telehealth patients.
Sanford West Behavioral Health Campus (Sanford West)
Sanford West is our newest treatment facility, located twelve minutes from downtown Grand Rapids in Ottawa County, Michigan. Situated on a rural 18-acre campus, the programs and activities at Sanford West enhance and complement the existing services at Sanford Behavioral Health. Sanford West is ready to treat acute patients with an integrated approach to addiction and co-occurring disorders, eating disorders, mental health, and medical conditions.
Sanford Comprehensive Treatment for Eating Disorders (Sanford CTED)
Sanford CTED announces the first standalone residential treatment center in the state. Our residential treatment provides structure, safety, and accountability with 24-hour nursing and clinical support. We want to efficiently reduce the harmful effects of eating disorders and start individuals on their recovery path.
The Sanford Detox Center provides medically monitored detox for acute withdrawal. Medical detoxification is safely ridding the body of alcohol and drugs and managing the resultant withdrawal symptoms. Every individual experiences detox differently, and every patient is assessed to determine whether medically monitored detox is appropriate or if withdrawal symptoms can be managed in an outpatient environment.
Sanford West Substance Use Disorder Treatment (SUD)
Sanford West gender-specific addiction treatment programs provide an integrated approach for higher acuity patients with co-occurring mental health conditions or those transitioning from detox or other programs on the campus. Every program at Sanford Behavioral Health includes psychological and medical assessment, treatment planning, individual and group counseling, psychoeducation, and drug and alcohol screening. Programs also include community involvement, early recovery support, and wellness healing.
Residential Addiction Treatment
In residential treatment, you live at a gender-specific Sanford Behavioral Health treatment facility for some time. This arrangement provides a structured environment in which to recover. Leaving what might be a triggering environment is often beneficial, and residential treatment gives you time to focus on your needs and your sobriety. Our residential program also offers monitoring of medication and medical concerns. Medication-assisted treatment (MAT) combines behavioral therapy and medications to treat SUDs. Our locations include:
Sanford Outpatient Center
People in different stages of the recovery process need different levels of care. Our outpatient center works to reduce the harmful effects of alcohol and drug addiction, individual health issues, and trauma. These programs provide structure, accountability, and community while encouraging patients to integrate their treatment into their personal, home, and work life. Our programs include the following:
Outpatient Programs
Virtual addiction treatment
Family and alumni support
Community education and outreach
Our outpatient center also offers yoga and mindfulness, equine-assisted therapy, expressive arts therapy, and other holistic approaches to treatment.
Health Alert COVID-19 The health and safety of our staff and patients are always our first concern. We follow state and government guidelines for our COVID protocols and update staff regularly. We stand ready for changes from The Centers for Disease Control (CDC) or other government agencies. Our current policy:
All patients are tested upon arrival for admission. A positive test means they must meet quarantine requirements and be symptom-free to return for admission.
Generally, no masks are required for staff or patients at this time. There are individual factors that may warrant wearing masks on a case-by-case basis.
Staff is required to report any symptoms or exposures to their supervisor.
If patients test positive, they are discharged (at IOP/OP levels, they switch to virtual programming).
If a staff member tests positive, they must follow the current quarantine guidelines (five days and symptom-free) to be able to return to work.
In residential treatment, if a patient or staff is confirmed to have tested positive, we require masks for everyone, and we test the patients daily for five days.
The things that make us stand out in a crowd
At Sanford Behavioral Health, we offer our patients comprehensive care for their mental health and substance use issues. Treatment is more successful if you feel comfortable and safe and have access to the tools and resources to heal and recover. Our facility offers a warm, inviting atmosphere that contributes toward reducing stress, promoting self-care, and serving as a vehicle of healing.
Excursions and Experiential Therapy
Our patients work hard to recover, and when it comes to downtime and extra-curricular excursions, we always look for interesting ideas to spark previous passions or fire up a new interest. Experiential therapy utilizes recreation, creative expression, and other activity-based techniques to restore physical and psychological health. At Sanford, the mind-body connection is a crucial part of long-term wellness. Activities such as art, movement, yoga, and therapeutic excursions can be an essential adjunct to the more traditional therapies.
Excursions is also the name of our online magazine. Excursions is a free resource for people in every stage of recovery. We have rounded up contributing writers from around the globe. They bring you up-to-date articles on health and fitness, scientific breakthroughs, reader's questions, clinical insights from our counselors, interviews, editor's picks, photos, videos, and more.
One of the primary purposes of early recovery is relearning self-care. Sanford Behavioral House's chef Peter, who directs the cooking staff from the Sanford West kitchen, provides patients with fresh garden-to-table options. Meal times are an opportunity for our patients to regain the social aspect of eating in our beautiful dining rooms. We practice a Health at Every Size (HAES) approach in all our programs, which honors body diversity and encourages movement for health and enjoyment.
Family members can be powerful allies in recovery. And at Sanford Behavioral Health, we want to be there for the entire family. The family program educates families of patients about addiction and its effects. Addiction impacts not only the patient but also those around them. We want to help loved ones understand what their family member is going through so they can be supportive during this difficult time. We also have virtual options available to families.
Community Education, Prevention, and Stigma-Busting
Sanford Behavioral Health's key staff members are dedicated to pro-bono education opportunities in the community. We provide information about addiction, eating disorders, and mental health conditions at schools, institutes of higher learning, corporations, and basically, to anyone who will listen. Knowledge is power. Education and early detection of mental health issues can significantly impact success outcomes. Our founder Rae Green and other staff members are tireless in their goal to start the conversation about the "mental health tsunami," shine a light on the issue and provide creative solutions.
The right aftercare plan is crucial to the success of a person new to recovery, bridging the space between treatment and the real world. Often, as patients plan to return home, they recognize people, places, or things in their environment that present potential risks. For this reason, Sanford Behavioral Health's staff works to advocate for our patients. We consider their circumstances and assist them in finding sober living, sponsorship, and safety in early recovery.
The Sanford Behavioral Health aftercare plan is personalized and addresses emotional triggers, coping skills, and a lasting connection to the resources established during treatment. We intend to partner with our patients to help them plan a life of recovery that taps their inherent strength and feels meaningful, manageable, and realistic to them.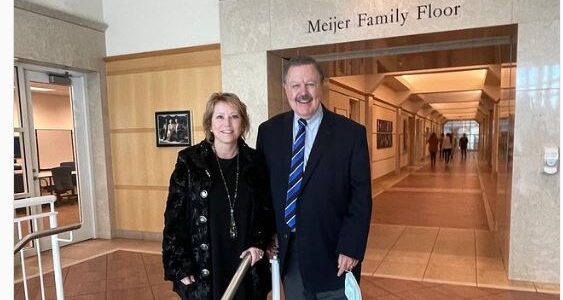 Insurance and Payment Help
One of the most complicated parts of entering treatment can be trying to understand financing coverage. Our admissions professionals work with your insurance providers to ensure you get the best possible coverage for treatment. Health insurance is complicated, and the payment models relating to behavioral health are evolving. Sanford Behavioral Health has brought the administration of insurance and billing in-house, with Green Castle Health (GCH) established to service existing and new programs.
Accreditation, Credentials, and a Passionate Team of Professionals at Sanford Behavioral Health
Since its founding, Sanford Behavioral Health has gained a reputation for providing compassionate, innovative, and successful addiction treatment. Our sterling reputation, articulated by our patients, their families, and our treatment colleagues, was confirmed by Sanford's perfect survey score in programming from the Commission on Accreditation of Rehabilitation Facilities (CARF).
Credentials and licenses also ensure that the person or persons providing your treatment meet nationally recognized standards for professional practice. Our counselors are master's level clinicians or above, and many hold multiple licenses. Sanford is led by a growing team of empathetic medical, clinical, and support personnel providing evidence-based treatment to residential, outpatient, and telehealth clients.
Sanford Behavioral Health in Marne, Michigan, serves individuals from every corner of the state of Michigan and beyond. Contact us at 616.202.3326 to learn more about our treatment programs and locations.
Don't Wait to Change Your Life—Get in Touch Today